STANDARD SIZE CHART


PRONOVIAS SIZE CHART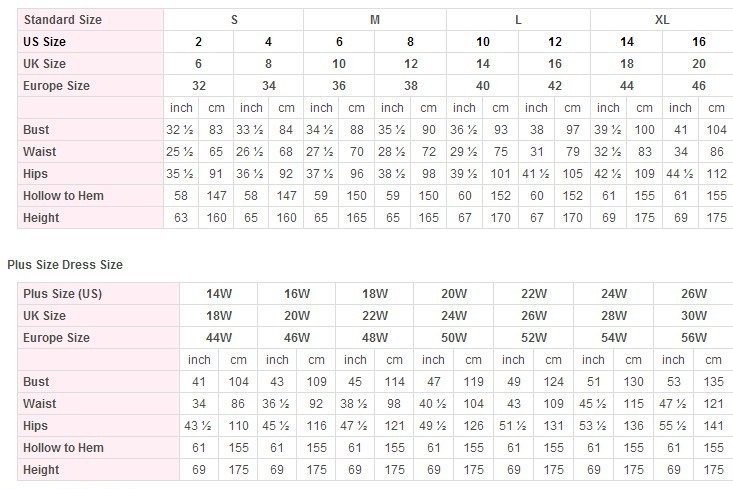 Please note the dress size may not be exact and may vary +/- 1/2.
Bridal sizing is not like typical street wear sizing. Bridal dresses run smaller than regular street wears. Normally you will need to order one size or two sizes up for a bridal dress compared to your street wear. For example, if your street size is 6, you will need a bridal dress size 8-10. While you might be a size 4-6 in jeans, you're in fact a bridal size 8-10.
When you choose a bridal dress, please take three measurements into consideration: bust, waist and hip. Your dress needs to be ordered to your largest measurement, because designers do not accommodate a "split size". For example, you may be a size 4 on top but your hip measurement calls for a size 8, then you will need to order a size 8 and alter it to fit you to your exact specifications.
All styles fit differently based on the style and the fabric of the dress. For example, if a style does not have a defined waistline, the waist measurement of the dress will be greater than on the size chart. If a dress has an A-line shape, the hip measurements of the dress will be free and greater than on the size chart.
We will know if the style you are ordering fits differently from the measurements in this size chart. If you could send us your measurements and/or your street size, we will recommend the bridal size that could fit you best.
The final dress size selection is yours, however, we are here to assist you. Please feel free to contact us for your sizing before your purchase.